Git Pride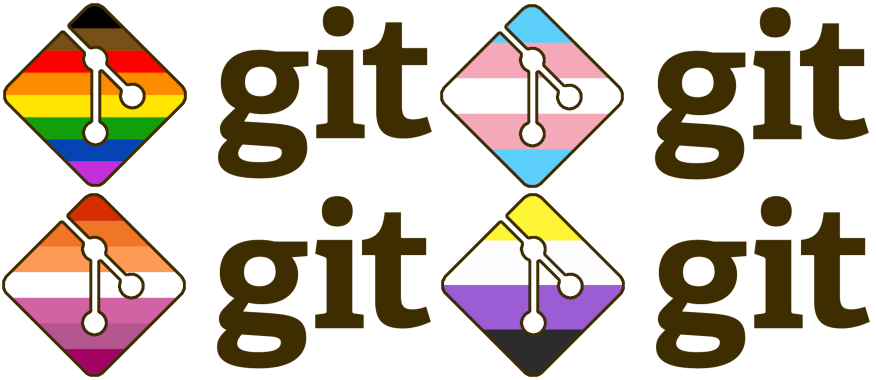 The source control system countless developers love (or love to hate), now with a queer flavor.
This image set features the modern Git logo and logotype, in a combination of LGBTQ+ pride flags.
Git was created by Linus Torvalds, and is maintained by the Git community. It's available under the GNU General Public License, version 2. The Git logo was created by Jason Long and is licensed under the Creative Commons Attribution 3.0 Unported License. The original logo is available on the Git website.
The full archive contains high-resolution images for each pride flag icon, as well as the GIMP source file used to create them.
These designs, like all the FOSS Pride icons, can be bought as stickers, t-shirts, or many other items in our online store!
Written on July 3rd , 2020 by QuietMisdreavus